---
Refresca tu rutina de limpieza y siéntete como nueva con Nutricentials Day Away. Este limpiador facial suave sin aclarado ayuda à eliminar la suiciadad, la grasa y el maquillaje que se accumulation en la pielduring el día. Puede incluso ayudar a tu desmaquillante a retirar el maquillaje para ojos de larga lasting, como la máscara de pestañas resistente al agua.
El agua micelar, an agua limpiadora made from micelas, debe su fama a su rapidez, eficacia y comodidad de uso. Nutricentials Day Away is a classic experience with another level with a formula that includes humectants such as PCA sodium, the glycoside and propanediol to start with a suave skin and hydration.
¿Por qué debería usarlo?
Hecho with bioadaptive botanical ingredients.
Elimina de forma suave la suciedad, la grasa, las impurezas y el maquillaje que blocan los poros y deja la skin limpia.
Calms the skin and attracts the moistness for darle un aspecto luminoso e hidratado.
Already la skin con un tacto suave, fresco y cuidado, y lista para el siguiente paso de tu rutina de cuidado de la skin.
Includes a botella fabricada con un 100% de plastic reciclado posconsumo.
Already the skin visibly more suave, youthful and radiant.
¿Cómo se utiliza?
Aplicar Day Away Micellar Beauty Water in cotton disco. Retirar el maquillaje y la suciedad. Repeat hasta que la skin quede limpia.
Reconcidence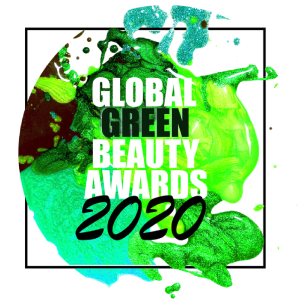 Global Green Beauty Award 2020
Medalla de oro: best sustainable beautiful product

No comedogenic

Sustainable Slime
Apto para todo tipo de piel